The Giraffe Manor
The Giraffe Manor
One of Kenya's Most Desirable Destinations
A Nashville Luxury Travel Hotel of the Week Feature
A honeymoon in Africa? Living alongside Giraffes? Doesn't that sound a little bit like a dream? Two of Nashville Luxury Travel's clients just got back from their Giraffe-filled honeymoon and the pictures definitely looked like a dream! Of course, they stayed at none other than The Giraffe Manor, which just so happens to be this week's Hotel of the Week Feature.
The Giraffe Manor in Nairobi is by far one of the most desirable accommodations in Kenya. This colonial-era mansion is owned by The Safari Collection and is an exclusive boutique hotel, set in 12 acres of private land within 140 acres of indigenous forest.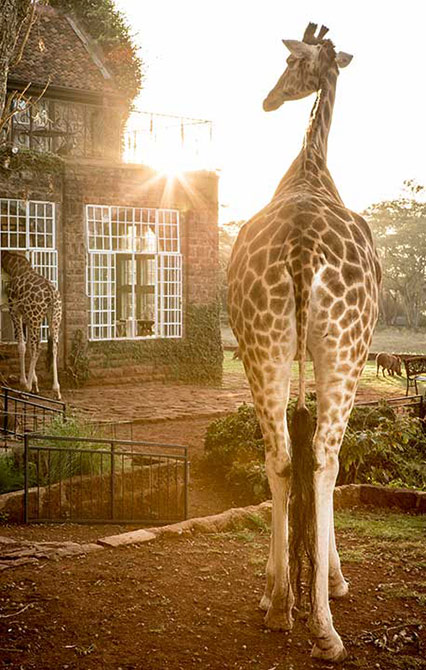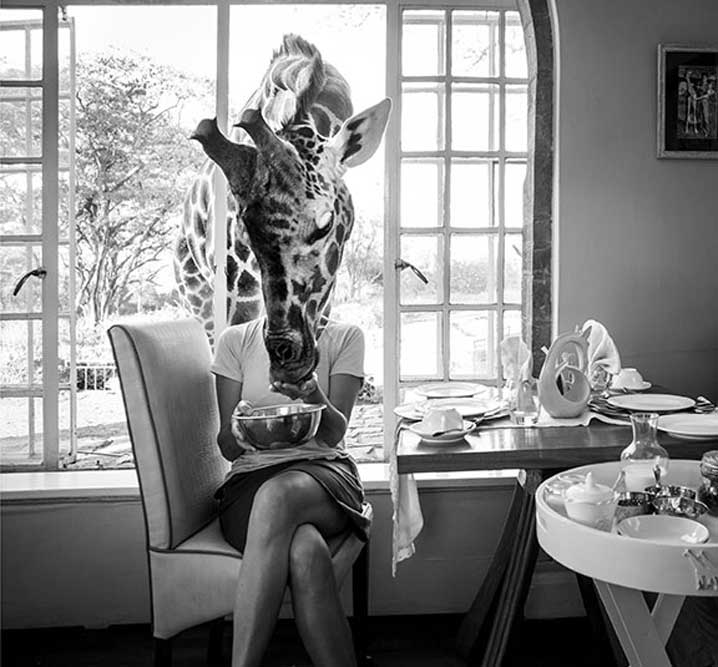 When you look past the beautiful and free-roaming Giraffes wandering the property, you'll see that the Giraffe Manor itself has extraordinary appeal that dates back to the 1930s when European visitors first flocked to East Africa to enjoy safaris. This incredibly unique hotel accommodates a small group of guests (25 at a time) in a truly romantic setting where they are bound to enjoy the overall ambience, the exciting culinary experience, and extremely hospitable service.
The manor's stately façade, elegant interior, verdant green gardens, sunny terraces and delightful courtyards are all conveniently located near most tourist attractions. Although, the residential herd of Rothschild's giraffe is attraction enough; sometimes the animals poke their long necks into the windows in hopes of a treat before returning to their forest sanctuary. Additionally, guests may see warthog, impala, and some small antelope species. And bird lovers? You'll be in heaven here, too! Bird life is incredibly abundant in the Langate forest.
Want to know more about this fascinating hotel? Contact someone at NLT today!